I live with my partner Chloé in Tucson, AZ, where I'm a community organizer and stagehand. Our yard is home to a lot of cacti, and our house an undisclosed number of carpentry projects in various stages of completion/abandonment, along with antiquated technology, klezmer music and sea chanteys.
I serve as Treasurer of the Board for the National Havurah Committee. Previously, I wrote and edited at Jewschool and New Voices Magazine. Aside from all that, my main claim to fame is that Marshall Ganz likes my name and we ate grapes together. I think that's pretty cool.
I majored in Education History & Policy at Brown University and also did a self-designed study in Politics & Community Organizing. While in school, I co-founded a J Street U chapter and an anti-sexual violence task force. I've worked on campaigns in Tucson, Providence, Western Massachusetts, Boston, Denver and Washington, DC.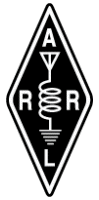 Talk to me on Twitter (modern) at @harpojaeger or on the air (more fun) at KG7YWU. I'm a member of RST and the K7UAZ ARC. Take a look at APRS.fi to see some places I've been recently, or find me at the TFTM Saturday contra dances.