I live with my partner Chloé in Tucson, AZ, where I'm a community organizer and stagehand. Our yard is home to a lot of cacti, and our house an undisclosed number of carpentry projects in various stages of completion/abandonment, along with antiquated technology, klezmer music and sea chanteys.
I've worked on or managed campaigns in Arizona, Rhode Island, Massachusetts, Colorado and Washington, DC.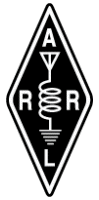 Talk to me on Twitter (modern) at @harpojaeger or on the air (more fun) at KG7YWU. I'm a member of RST and the K7UAZ ARC. Take a look at APRS.fi to see some places I've been recently, or find me at the TFTM Saturday contra dances.